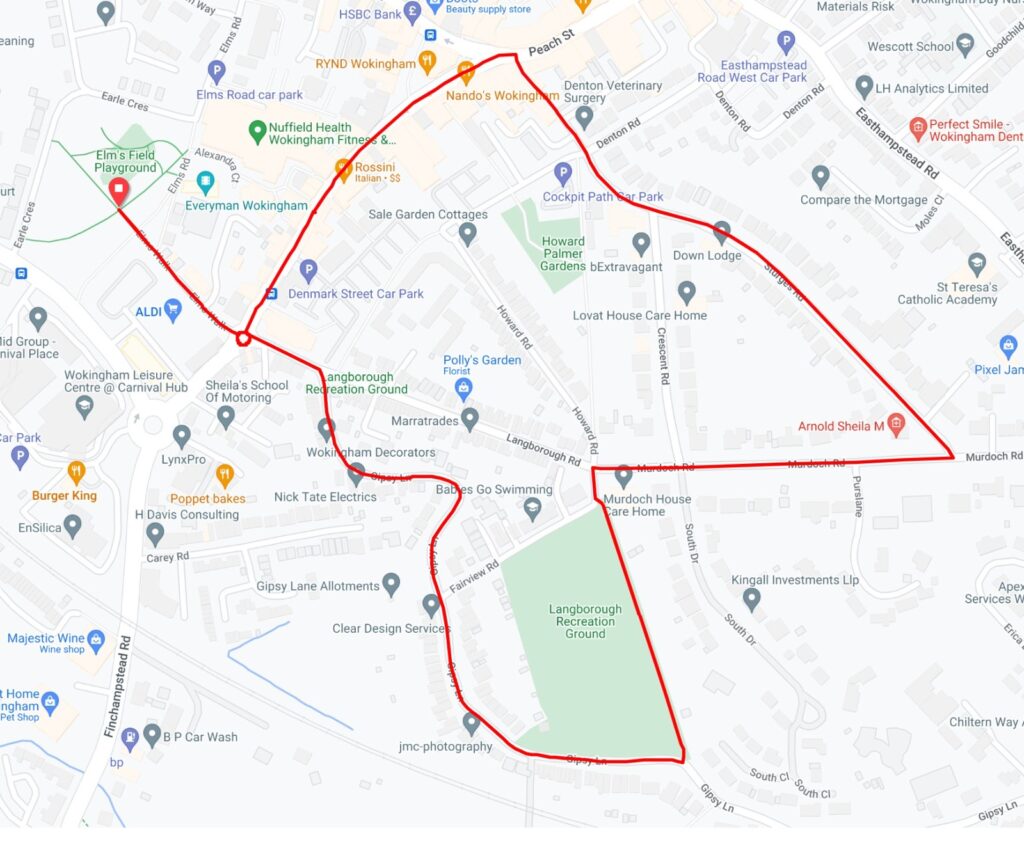 Our next ride will be in Wokingham on Saturday 13 August, starting and finishing at Elms Field. The route is a flat, one and a half mile route around the south-east of the town, returning to Elms Field past the Town Hall via Denmark Street. It is accessible for all kinds of cycles, including enthusiastic balance bike riders with occasional assistance.
Meet at Elms Field at 2pm, and we'll start the route once everyone is ready. We'll have music to accompany us on our way and guides at every junction to ensure we stay together and can cross safely.
There will be cake and refreshments back at Elms Field when we return, plus some fun cycling games that everyone can try out. We're also hoping to have some special guests along for the ride.
Elms Field is a great location but a bit of an island amongst busy roads without our amazing Kidical Mass guides. If you can't cycle to the event, there is a car park at Earle Crescent or Wokingham Station is a 7 minute walk away.